Welcome to the Rochester Guitar Club!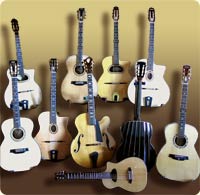 ♫ Welcome to The Rochester Guitar Club, an informal group for the appreciation and enjoyment of guitar music, lore and playing. Come on out to a meeting! They are normally held on the third Monday of each month, usually in the Red Room next to the Asbury Methodist Church, 1010 East Avenue in Rochester. You are welcome to come early and meet with fellow members.
♫ Check our event calendar to verify meeting times and locations and to learn more about guitar music events in and around Rochester as well as other guitar-related information.
Free Guitar Strings for New RGC Members!
♫ Bernunzio Uptown Music is now offering a one-time, free fonts set of guitar strings to new, first-time RGC members. Join RGC at any meeting and receive a coupon valid for a free set of guitar strings at Bernunzio Uptown Music. Click here for more membership information. This offer replica louboutin shoes is for new members only.
No events scheduled at this time.
Latest Guitar Club News ...
Coming RGC Guitar Events!
January 16, Monday, 7 p.m., RGC Presentation Meeting - CHANGE! - John Bernunzio hosts "Old Instruments Night" at Bernunzio's Uptown Music on East Avenue. (this time only at this venue) Bring your old or unusual instrument and see what John has to say about it! No admission fee!
February 20, Monday, 7 p.m., RGC Presentation Meeting - CHANGE! (moved from January) - Slack Key Guitar by Kimo Knox in the Red Room, with audience participation. Bring your guitar! $5 donation for non-members

Recent RGC Guitar Events!
Decmber 19, RGC Holiday & tenth anniversary celebration in the Red Room
November 5, RGC Round Robin outreach in the Meeting Room of the Webster Library
October 17, RGC Round Robin Meeting at the home of member, Joe Palumbos. Play List
♫ A description of most RGC's past events as well as other guitar events of interest can be found on the Articles page going back to 2007.


Segovia in Space!

My son Brandon, who is deeply into Math and Space pointed me to a minor planet (S type asteroid) in our solar system that was named after Classical Guitarist Andre Segovia. It was named 3822 Segovia. In 1959, the discoverer attended one of Segovia's concerts in Japan and became inspired to play the guitar.
~ Jim Doyle (guitarist & cofounder of RGC)
RGC Welcomes Your Input!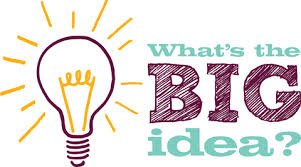 ♫ RGC welcomes your opinion and ideas for club activities! Share your suggestions or participate in planning with the Core Group by clicking on the Contact Us button on this website or print an Opinion Survey Form that you can fill out and bring to the next meeting. more
♫ That's it for now. Keep your eyes on this website for announcements of RGC events as well as other guitar news! Send any news you may have to us that you think should be included on the calendar.
♫ at the next RGC meeting, Monday, Januay 16, in the Red Room, 1010 East Avenue.
<!— —>


Read more articles here.
UPCOMING EVENTS
Saturday, January 21 — Friday, April 21
GUITAR: The Instrument That Rocked The World January 21 -- May 17
Buffalo Museum of Science
Thursday, February 23
Bob Sneider's guitar students Swingin!
Bernunzio Uptown Music
7:30pm
Thursday, February 23
VIDA Guitar Quartet
Barnes Hall at Cornell University, Ithaca
8:00pm
Sunday, February 26
Paul O'Dette Pretalk at 3:15.
Downtown United Presbyterian Church
4:00pm
Monday, February 27
Sungmin Shin Lecture Recital - Portraits and Melodies for the Beginning Guitarist Free admission
Ciminelli Formal Lounge
6:30pm
For more info check our Calendar.