Welcome to the Rochester Guitar Club!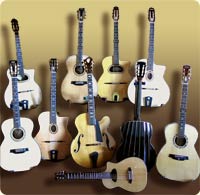 ♫ Welcome to The Rochester Guitar Club, an informal group for the appreciation and enjoyment of guitar music, lore and playing. Come on out to a meeting! They are normally held on the third Monday of each month, usually in the Red Room next to the Asbury Methodist Church, 1010 East Avenue in Rochester. You are welcome to come early and meet with fellow members.
♫ Check our event calendar to verify meeting times and locations and to learn more about guitar music events in and around Rochester as well as other guitar-related information.
Free Guitar Strings for New RGC Members!
♫ Bernunzio Uptown Music is now offering a one-time, free set of guitar strings to new, first-time RGC members. Join RGC at any meeting and receive a coupon valid for a free set of guitar strings at Bernunzio Uptown Music. Click here for more membership information. This offer is for new members only.
No events scheduled at this time.
Latest Guitar Club News ...
Coming RGC Events!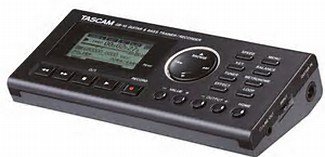 Tascam Trainer
October 19, Monday, 7 p.m., two short presentations this time: "The Tascam Trainer" by RGC member, Lou Alano and "Multitracking Arrangements for Guitar" by Kit Nelson.
♫ Kit Nelson is a multitalented performer, and has been playing music professionally since 1959. He is a guitarist, bassist, singer and songwriter. Kit has done a great deal of home recording, using Sonar 8 to lay down instrumental and vocal backing tracks. His finished products are often used to accompany his voice and guitar while performing as a solo artist. In addition, Kit has fronted his own bands over the years and has performed in clubs in the Rochester and Finger Lakes area, as well as on local TV. His presentation to the Rochester Guitar Club will demonstrate how he produces the instrumental backing tracks he uses as a solo performer.
October 27, Tuesday, 7 p.m., Round Robin Outreach at Hoag Library in Albion. Club members will perform solos & duets in round robin format as well as Maid Colleen as a group.
November 16, Monday, 7 p.m., Eastman Community School of Music Ensembles and soloists from the ensembles and RGC.
Recent RGC & Other Guitar Events!
Round Robin Play List in the Red Room on September 21.
Presentation by Jon Greeno "All You Ever Wanted to Learn About Jazz Guitar and More" on August 17.
Round Robin Play List in the Red Room on July 20.
Presentation by Mark Grover "Music Analysis & Guitar Notation in the Digital Era" on June 15.
♫ A description of most RGC's past events as well as other guitar events of interest can be found on the Articles page going back to 2007.
RGC Welcomes Your Input!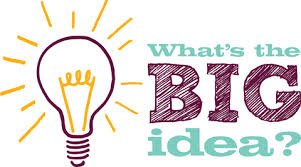 ♫ RGC welcomes your opinion and ideas for club activities! Share your suggestions or participate in planning with the Core Group by clicking on the Contact Us button on this website or print an Opinion Survey Form that you can fill out and bring to the next meeting. more
.
♫ That's it for now. Keep your eyes on this website for announcements of RGC events as well as other guitar news! Send any news you may have to us that you think should be included on the calendar.
♫ See you at the next meeting, Monday, October 19, in the Red Room at 1010 East Avenue!
<!— —>


Read more articles here.
UPCOMING EVENTS
Sunday, October 4
Martin Taylor, Frank Vignola, Vinny Raniolo ~ $35 General Admission
St. Joseph's Collegiate Institute
7:30pm
Friday, October 9
Kinloch Nelson, Don Ross, Calum Graham Guitar Artistry Concert: $15 advance; $18 day-of; Students with I.D. $10.
Bernunzio Uptown Music
8:00 - 10:00pm
Saturday, October 10
Fingerstyle Guitar Workshop w/ Don Ross & Calum Graham
Bernunzio Uptown Music
10:00 - 11:30am
Saturday, October 10
Mouths of Babes ~ Advance ticket price: $16 General Admission and $10 Students, children under 12 are free. Season Passes are available!
Cafe Veritas
7:30pm
Monday, October 19
Two Short Presentations $5 nonmembers
Red Room at Asbury Methodist Church, 1010 East Avenue
7:00 - 9:00pm
For more info check our Calendar.