Welcome to the Rochester Guitar Club!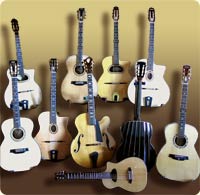 Free Guitar Strings for New RGC Members!
♫ Bernunzio Uptown Music is now offering a one-time, free set of guitar strings to new, first-time RGC members. Join RGC at any meeting and receive a coupon valid for a free set of guitar strings at Bernunzio Uptown Music. Click here for more membership information. This offer is for new members only.
♫ Welcome to The Rochester Guitar Club, an informal group for the appreciation and enjoyment of guitar music, lore and playing. Come on out to a meeting! They are normally held on the third Monday of each month, usually in the Red Room next to the Asbury Methodist Church, 1010 East Avenue in Rochester. You are welcome to come early and meet with fellow members.
♫ Check our event calendar to verify meeting times and locations and to learn more about guitar music events in and around Rochester as well as other guitar-related information.
Featured Video: Marjorie Thompson
Latest Guitar Club News ...
Upcoming RGC Guitar Events!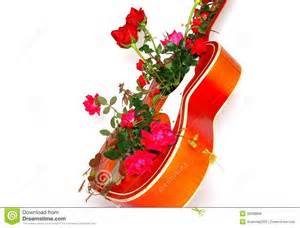 Happy Valentine's Day!
RGC Round Robin Mixed Strings Meeting in the Red Room on Monday, February 16 at 7 p.m.
♫ bring any stringed instrument(s) or other instrument accompanied by guitar or other stringed instrument; play solo, duet or in a larger ensemble! Of course, guitar is always appropriate!
♫ We will all join in to finish the session with the song "Country Gardens." There are three parts or chords to choose from or you can play by ear. Click here to open the file.

Bring your ideas and join us for a Core Planning Meeting at 6:15 immediately followed by the regular Round Robin Meeting at 7 p.m. All this in the Red Room on Monday, March 16.
"Music is the medicine of the mind."
~John A. Logan
Recent RGC Events!
Round Robin Play List at Tom Kelly's Dance Studio on January 19, 2015
Round Robin Outreach at First Presbyterian Church of Honeoye Falls on January 10, 2015
Holiday Round Robin Play List from December 15...music & laughter, door prizes, light refreshments & more!
♫ A description of most RGC's past events as well as other guitar events of interest can be found on the Articles page going back to 2007.
Attention — RGC Could Use Your Help!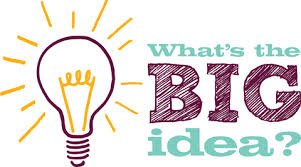 ♫ RGC welcomes your opinion and ideas for club activities! Share your suggestions or participate in planning with the Core Group by clicking on the Contact Us button on this website or print an Opinion Survey Form that you can fill out and bring to the next meeting. more
♫ That's it for now. Keep your eyes on this website for announcements of RGC events as well as other guitar news! Send any news you may have to us that you think should be included on the calendar.
♫ See you, Monday, February 16 in the Red Room at 1010 East Avenue!

<!— —>
Read more articles here.
UPCOMING EVENTS
Thursday, February 5
Open Mike ~ Hosted by RGC Member Jerry Carter
Towpath Café
7:00 - 9:00pm
Saturday, February 7
The Bob Sneider Trio with David Glasser ~ Tickets are $12, and are available in-person or by phone at (585) 473-6140
Bernunzio Uptown Music
8:00 - 10:00pm
Sunday, February 8
Grant Cos & Vern Lindberg FREE
Brighton Farmer's Market
1:00 - 3:00pm
Sunday, February 8
Allen Hopkins, Leslie Lee/Steve Gretz ~ Donation requested, bring instruments & a song!
Greece Baptist Church, 1230 Long Pond Rd.
7:00 - 9:00pm
Thursday, February 12
Bluegrass Jam ~ This is a small gathering of players with medium to advanced skills.
Bernunzio Uptown Music
6:30 - 8:00pm
For more info check our Calendar.