♫ Welcome to The Rochester Guitar Club, an informal group for the appreciation and enjoyment of guitar music, lore and playing. Come on out to a meeting! They are normally held on the third Monday of each month, usually in the Red Room next to the Asbury Methodist Church, 1010 East Avenue in Rochester. You are welcome to come early and meet with fellow members. Due to the current Pandemic, meetings are now being held on Zoom at the usual time and date. See the home page or calendar entry for sign-on info.
Latest Guitar Club News ...
News in the Guitar World!
♫ Yesterday, Sept 18 was the day pioneering electric guitarist Jimi Hendrix died. There's lots to read about him on-line these days. There are two stand-outYsongs of his that I'll mention: "Purple Haze," and "All Along The Watchtower." Here's a bit about them. The first is from guitarist Dave Mason talking about "All Along The Watchtower" - a song that is still in regular rotation of rock stations around the country .
"I can't remember which club it was, but I went there just to hang out and get a drink. There was normally some band playing – a folk band or something. But suddenly some lanky, skinny guy with this big Bob Dylan electric hairdo gets up on stage. He's wearing a pair of jeans and a Levi's jacket. And that was the first time I saw Hendrix. I thought: "Oh my God, maybe I should look for another instrument."
"I played the acoustic guitar part on All Along the Watchtower, and I sang on Crosstown Traffic – there were three or four other tracks where I played bass and sitar, but I'm not exactly sure what happened to them. I didn't know Watchtower was gonna be as special as it was – I assumed that anything he did would be pretty special. There was nobody like him and there still isn't anybody like him. I mean, there are some great guitar players out there, don't get me wrong. But there are no more Jimi Hendrixes." - Dave Mason, Traffic
♫ Of interest: "All Along The Watchtower" has a surprising connection to one of RGC's own: John Williamson. John will be sharing that story during this Monday's Zoom Meeting. Don't miss it!
♫ When I was growing up near Boston I tuned in one New Year's Eve to the local top 40 radio station that ruled the local scene back then. Every year on New Year's Eve they ran through the top 100 songs of the year. My memory is that Hendrix's iconic song "Purple Haze" landed at number 97. It was released in June 1967 in the USA. In the USA it peaked at 65 and ran for 8 weeks. It failed to make Billboard's top 100 for the year. But it turned out to be a sleeper, and in many ways a defining step in music evolution. Electric guitar and much of the music world has never been the same after it. Here's what happened...
From Wikipedia... In March 2005, Q magazine ranked "Purple Haze" at number one in its list of the "100 Greatest Guitar Tracks Ever!"[57] The song placed at number two on Rolling Stone magazine's "100 Greatest Guitar Songs of All Time" list, which noted that the song "unveiled a new guitar language charged with spiritual hunger and the poetry possible in electricity and studio technology".[58] It also appears at number 17 on the magazine's "500 Greatest Songs of All Time" list, with the comment that "it launched not one but two revolutions: late-Sixties psychedelia and the unprecedented genius of Jimi Hendrix".[59] Author and music critic Dave Marsh called it the "debut single of the Album Rock Era".[60] In 1995, "Purple Haze" was included as one of the Rock and Roll Hall of Fame's "500 Songs That Shaped Rock and Roll".[61] NPR named the song to its list of the "100 Most Important American Musical Works of the 20th Century" in 2000.[62] In 2000, it was given a Grammy Hall of Fame Award, which "honor[s] recordings of lasting qualitative or historical significance".[63]
Many musicians have recorded their interpretations of the song, making it one of Hendrix's most covered songs.[1] Dion DiMucci included an acoustic version with strings on his 1968 comeback album Dion.[64] Released as a single in 1969, it appeared at number 63 on the Billboard Hot 100, which was two positions higher than Hendrix' single in 1967. Also with a new arrangement, the Cure recorded it for the various artist's Stone Free: A Tribute to Jimi Hendrix in 1993.[26] Their rendition reached number two on Billboard's Modern Rock Tracks alternative rock chart. "Purple Haze" has achieved an unusual level of interest among classical musicians.[26] The Meridian Arts Ensemble, the Hampton String Quartet, and Nigel Kennedy have recorded their interpretations and the Kronos Quartet often play it as an encore.
COMING UP!
Sunday, September 20, 12:00 - 2:00pm, Guitar Salon "Open Mic" on Zoom.
Monday, September 21, 7:00 p.m. - 9:00 pm, Rochester Guitar Club on Zoom.
Sunday, October 4, 7:00 - 9:00pm, Rochester Classical Guitar on Facebook.
Sunday, October 18, 12:00 - 2:00pm, Guitar Salon "Open Mic" on Zoom.
♪ Watch this space for updates! See calendar entries for sign-on info and other details.
Pandemic Blues Improv - Sungmin Shin (guitars)
Dear Friends,
I wanted to take a moment and share this new video with you. I've been working hard this summer on getting better with using my home recording studio since most live performances have been cancelled for the time being. This is my first project with some of the new updates I've made to my studio. I hope you enjoy it!
Pandemic Blues Improv - Sungmin Shin (guitars)
*If you're interested, I give an explanation of why the blues is so important to me in the video description. I hope you're all doing well and staying healthy!
Best, Sung
—
Sungmin Shin, DMA
Composer, Educator & Performer
Teaching:
University at Buffalo (SUNY)
Rochester Institute of Technology
Penfield Guitar School
Projects:
Tantalus Quartet
fivebyfive - modern chamber music
Lauren and the Good Souls
Guitar on Line!
♫ Click here for the latest information on guitar events on line as updated and compiled by RGC member, Kinloch Nelson.
Hochstein in the News ...
Did you miss our Celebration event on Sunday, April 5th or WXXI's amazing radio broadcast The Hochstein School, 100 years in the making?
No worries! listen in now!
Recent Guitar Events!
August 17, Round Robin Meeting Play List on Zoom.
July 20, Round Robin Meeting Play List on Zoom.
June 15, Presentation Meeting with Doug Young on Zoom.
May 18, Round Robin Meeting Play List on Zoom.
♫ A description of most RGC's past events as well as other guitar events of interest can be found on the Articles page going back to 2007.
Acoustic Guitar Magazine features RGC member Kinloch Nelson in a half-hour video.
RGC Welcomes Your Input!
ou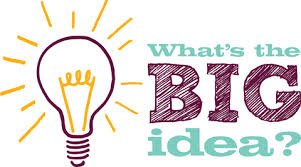 ♫ RGC welcomes your opinion and ideas for club activities! Share your suggestions or participate in planning with the Core Group by clicking on the Contact Us button on this website.
♫ That's it for now. Keep your eyes on this website for announcements of RGC events as well as other guitar news! Send any news you may have to us that you think should be included on the calendar.
♫ See you at the next RGC Meeting on Zoom at 7 p.m., tomorrow, Monday, September 21, Signon information in the calendar entry!
♫ Stay well; be happy, keep plucking!
Read more articles here.