Welcome to the Rochester Guitar Club!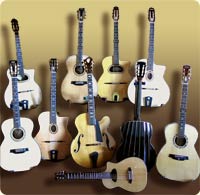 Free Guitar Strings for New RGC Members!
♫ Bernunzio Uptown Music is now offering a one-time, free set of guitar strings to new, first-time RGC members. Join RGC at any meeting and receive a coupon valid for a free set of guitar strings at Bernunzio Uptown Music. Click here for more membership information. This offer is for new members only.
♫ Welcome to The Rochester Guitar Club, an informal group for the appreciation and enjoyment of guitar music, lore and playing. Come on out to a meeting! They are normally held on the third Monday of each month, usually in the Red Room next to the Asbury Methodist Church, 1010 East Avenue in Rochester. You are welcome to come early and meet with fellow members.
♫ Check our event calendar to verify meeting times and locations and to learn more about guitar music events in and around Rochester as well as other guitar-related information.
Featured Video: Shared Genes "Over the Rainbow"
Shared Genes' Ted presents his take on Tommy Emmanuel's arrangement of "Over the Rainbow". We will be bringing Shared Genes to Rochester for our September meeting, September 15th.
Featured Video: Tommy Emmanuel "Somewhere Over the Rainbow"
Tommy will be in Rochester September 17th at the Hochstein Music School Performance Hall. Check our events page for details and ticket information!
Latest Guitar Club News ...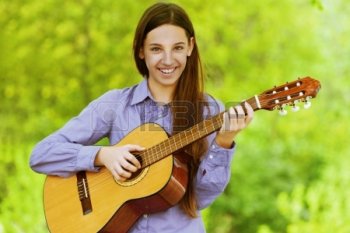 .
.
.
Summer
Guitar—a little longer!
.
.
.
.
Upcoming Guitar Events!
Saturday, August 30 at 12 p.m., Andy Cohen Guitar Workshop ~ hosted by John Sacheli at a location in Brighton..
♫ Andy will have 4 or 5 blues pieces to work through; $25 includes lunch. Contact John Sacheli at john.r.sacheli@gmail.com.
September 12-14, Luthier, Bernie Lehmann & RGC will be at the Turtle Hill Folk Festival at the Rotary Sunshine Campus in Rush!
♫ Bernie will have his tent set up again this year and RGC is invited to share the space. Any members who want to attend and hang out at the booth are invited to drop in and play some tunes. Bernie will be there on Saturday September 13 only, 9am to 9pm
Monday, September 15 at 7 p.m., RGC Presentation in the Red Room, 1010 East Avenue: Shared Genes, Sam and Ted Nicolosi, will present "Playing and Arranging as a Guitar Duo"
♫ They will discuss their approach to arranging music for a guitar duo, talk a little bit about their music influences, touch on working as a father and son music team and play some exciting guitar music for us!
Wednesday, Sept 17 at 7:30 p.m. (doors 6:45) at Hochstein: Tommy Emmanuel—with opening act Loren and Mark.
♫ Tickets are $45 general admission at Brown Paper Tickets sponsored by Syracuse's Guitar League. Info: Dick Ward, info@guitarleague.com, Phone: 315-440-2484. Tommy is a fun and likable entertainer, possibly the number one fingerstyle guitar player these days on the world guitar stage. In many ways he's the one setting the bar. Loren Barrigar and Mark Mazengarb, currently on tour with Tommy are top notch as well!
<!— —>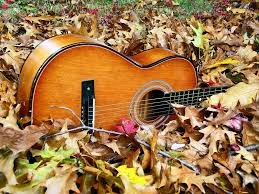 Autumn Guitar—Coming Soon!
This Summer's RGC Meetings!
Play List for the Round Robin Near the Red Room on June 16
What better way to spend a summer evening than sharing a potpourri of guitar tunes with your friends!
♫ A description of most RGC's past events as well as other guitar events of interest can be found on the Articles page going back to 2007.
Attention — RGC Could Use Your Help!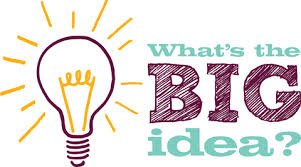 ♫ RGC welcomes your opinion and ideas for club activities! Share your suggestions or participate in planning with the Core Group by clicking on the Contact Us button on this website or print an Opinion Survey Form that you can fill out and bring to the next meeting. more
♫ That's it for now. Keep your eyes on this website for announcements of RGC events as well as other guitar news! Send any news you may have to us that you think should be included on the calendar.
♫ See you at the next RGC Meeting featuring a presentation by Shared Genes, Monday, September 15, at 7 p.m. in the Red Room!




Read more articles here.
UPCOMING EVENTS
Tuesday, September 2
Nicholas Goluses, guitar ~ Faculty Artist Series
Hatch Recital Hall
8:00 - 10:00pm
Friday, September 5
Warner Iversen, guitar ~ Student Degree Lecture Recital
Ciminelli Formal Lounge
6:30pm
Thursday, September 11
Bluegrass Jam
Bernunzio Uptown Music
6:30 - 8:00pm
Friday, September 12 — Sunday, September 14
Turtle Hill Folk Festival
Rotary Sunshine Campus
Friday, September 12 — Sunday, September 14
The 1st Seconda Prattica International Arrangement Competition for Solo Guitar ~ 2014 Guitar Festival
Buffalo State College 1300 Elmwood Ave Buffalo
For more info check our Calendar.