Welcome to the Rochester Guitar Club!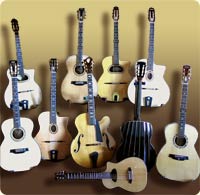 ♫ Welcome to The Rochester Guitar Club, an informal group for the appreciation and enjoyment of guitar music, lore and playing. Come on out to a meeting! They are normally held on the third Monday of each month, usually in the Red Room next to the Asbury Methodist Church, 1010 East Avenue in Rochester. You are welcome to come early and meet with fellow members.
♫ Check our event calendar to verify meeting times and locations and to learn more about guitar music events in and around Rochester as well as other guitar-related information.
Free Guitar Strings for New RGC Members!
♫ Bernunzio Uptown Music is now offering a one-time, free set of guitar strings to new, first-time RGC members. Join RGC at any meeting and receive a coupon valid for a free set of guitar strings at Bernunzio Uptown Music. Click here for more membership information. This offer is for new members only.
Featured Video: Stephen Bennett- When You Wish Upon A Star
Featured Video: Stephen Bennett - Eleanor Rigby
Bennett's take on a Beatles classic.
Latest Guitar Club News ...
Coming Soon!
> May 17, 2019 8-10:00 p.m. (Doors 7:30) Stephen Bennett, concert on six-string & harp guitars in the Red Room, 1010 East Avenue, sponsored by RGC. $20 general seating. RGC members $3 discount up until showtime. Non-RGC members get $2 discount with advanced ticket purchase at Bernunzios's up to noon Friday. Tickets are available only at Bernunzios, cash only at the store.
May 18, 2019 12 noon - 2 p.m., Stephen Bennett, workshop on fingerstyle guitar at Bernunzios, sponsored by RGC. Limited seating. Tickets are $25 at the door. $5 off for RGC members with current membership card; may purchase any time. $1 off for non-RGC members if purchased with advanced concert ticket up until noon Friday. Tickets are required and available only at Bernunzio's, cash only at the store. (see calendar entry for workshop details)
Next Monday, May 20, 7 p.m., Learn how a guitar ensemble works! — This presentation and performance by Prof. Lynn McGrath with the ECMS Guitar Ensemble will explain everything! Bring your guitar as you too, will have an opportunity to participate! Printed scores, tab and/or chord notation will be available for some of the simpler pieces. You may also want to bring a music stand and a stand light if possible, but some extras may be on hand. This event takes place in the Red Room, 1010 East Avenue, the house next to Asbury Methodist Church; parking is behind the church. To encourage visitors and new members, the usual $5 fee for non-RGC members will be waived. We look forward to seeing you there!
May 25, 1 - 2:30 p.m. Mando! Mando! at Bernunzio's
Guitarists! if you are also a closet mandolin player, come join us for this new monthly gathering. We're looking for mandolins, mandolas, mandocellos, octave mandolins, guitars and basses. For a link to to our current scores, click here. We will meet every fourth Saturday.
June 16, noon, Guitar Salon at Java's. Bring your guitar and a song or two!
Recent Guitar Events!
March 18, RGC Round Robin Play List in Wesley Hall
February 18, RGC Round Robin Play List in the Red Room
December 17, RGC Holiday Round Robin Play List in the Red Room
♫ A description of most RGC's past events as well as other guitar events of interest can be found on the Articles page going back to 2007.
RGC Welcomes Your Input!
ou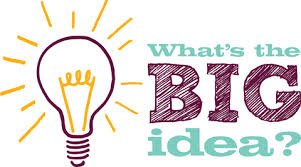 ♫ RGC welcomes your opinion and ideas for club activities! Share your suggestions or participate in planning with the Core Group by clicking on the Contact Us button on this website.
RGC is preparing an on-line Survey that will soon be sent out to evaluate your thoughts about the Club.
♫ That's it for now. Keep your eyes on this website for announcements of RGC events as well as other guitar news! Send any news you may have to us that you think should be included on the calendar.
♫ See you at the next RGC meeting, this Monday, May 20 in the Red Room located next to Asbury Methodist Church, 1050 East Avenue!
♫ Or maybe at the Stephen Bennett Concert on May 17!
more—>


Read more articles here.
UPCOMING EVENTS
Wednesday, May 1 — Sunday, June 2
The Resurrection of Son House ~ World Premiere Revival
Geva Theatre
Friday, May 10 — Sunday, May 19
Rochester Lilac Festival 2019
Highland Park
Monday, May 20
Guitar Ensemble Playing Presentation - ~free admission to RGC members, $5 contribution for others
Red Room at Asbury Methodist Church, 1010 East Avenue
7:00 - 9:00pm
Saturday, May 25
Mando! Mando! !every fourth Saturday!
Bernunzio Uptown Music
1:00 - 2:30pm
Monday, May 27
Richard Smith Workshop ~3rd annual concert appearance
Kellish Hill Farm, 3192 Pompey Center Road, Manlius, NY
3:00 - 5:00pm
For more info check our Calendar.