Welcome to the Rochester Guitar Club!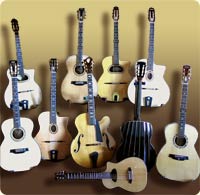 Free Guitar Strings for New RGC Members!
♫ Bernunzio Uptown Music is now offering a one-time, free set of guitar strings to new, first-time RGC members. Join RGC at any meeting and receive a coupon valid for a free set of guitar strings at Bernunzio Uptown Music. Click here for more membership information. This offer is for new members only.
♫ Welcome to The Rochester Guitar Club, an informal group for the appreciation and enjoyment of guitar music, lore and playing. Come on out to a meeting! They are normally held on the third Monday of each month, usually in the Red Room next to the Asbury Methodist Church, 1010 East Avenue in Rochester. You are welcome to come early and meet with fellow members.
♫ Check our event calendar to verify meeting times and locations and to learn more about guitar music events in and around Rochester as well as other guitar-related information.
Featured Video: Shared Genes "You Can Do Magic"
Shared Genes takes on a song by America at the 2013 Xerox Rochester International Jazz Festival. We will be bringing them to Rochester for our September meeting, September 15th.
Featured Video: Tommy Emmanuel "Somewhere Over the Rainbow"
Tommy will be in Rochester September 17th at the Hochstein Music School Performance Hall. Check our events page for details and ticket information!
Latest Guitar Club News ...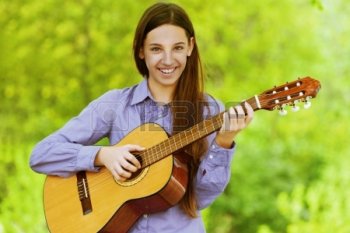 .
.
.
.
Summer
Guitar
Upcoming RGC Meetings!
Monday, August 18 at 7 p.m., RGC Round Robin in the Red Room, 1010 East Avenue: bring your guitar and a tune...or two!
Monday, September 15 at 7 p.m., RGC Presentation in the Red Room, 1010 East Avenue: "Shared Genes" - Sam and Ted Nicolosi will discuss the challenges facing a guitar duo, particularly in a father and son relationship...and they will play some exciting guitar music for us as well! more about Shared Genes
Monday, October 20 at 7 p.m., RGC Presentation in the Red Room, 1010 East Avenue: "Guitar Through the Centuries on Period Instruments" by Tim Shannon, Dennis Repino and Warner Iverson.
Read About Recent Guitar Events!
♫ A description of most RGC's past events as well as other guitar events of interest can be found on the Articles page going back to 2007.
Attention — RGC Opinion Survey!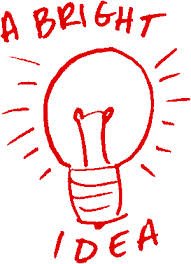 ♫ RGC welcomes your opinion and ideas for club activities! Share your suggestions by clicking on the Contact Us button on this website or print an Opinion Survey Form that you can fill out and bring to the next meeting. more
♫ That's it for now. Keep your eyes on this website for announcements of RGC events as well as other guitar news! Send any news you may have to us that you think should be included on the calendar.
♫ See you at the next RGC Meeting, Monday, August 18 at 7 p.m. in the Red Room!
Read more articles here.
UPCOMING EVENTS
Saturday, July 26 — Monday, July 28
Spencerport Canal Days
Village of Spencerport
Tuesday, July 29
Rochester Metropolitan Jazz Orchestra ~ Cool Jazz Tuesdays
Penfield Amphitheater
7:00pm
Wednesday, July 30 — Saturday, August 2
Kaua'i Music Festival 2014 Kimo teaches "Alternative Tunings"! Kimo & Ka'iulani perform at the KMF Hawaiian Concert!
Courtyard Marriott Kaua`i at Coconut Beach in Kapa`a
Friday, August 1
Art and Cocktails ~ Featuring the work of various artists with music by Ross Bracco, no admission fee
Artisan Works
5:00 - 9:00pm
Saturday, August 2
Ian Ethan Case ~ Fingerstyle guitarist/composer on double neck guitar and kalimba ~ presented by the Black-Eyed Susan Overtones 2014 Guitar Masters Series
Black-Eyed Susan Acoustic Café , 22 W, Main St., Angelica, NY
7:30pm
For more info check our Calendar.