Welcome to the Rochester Guitar Club!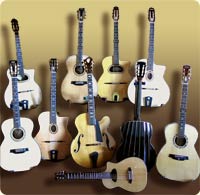 ♫ Welcome to The Rochester Guitar Club, an informal group for the appreciation and enjoyment of guitar music, lore and playing. Come on out to a meeting! They are normally held on the third Monday of each month, usually in the Red Room next to the Asbury Methodist Church, 1010 East Avenue in Rochester. You are welcome to come early and meet with fellow members.
♫ Check our event calendar to verify meeting times and locations and to learn more about guitar music events in and around Rochester as well as other guitar-related information.
Free Guitar Strings for New RGC Members!
♫ Bernunzio Uptown Music is now offering a one-time, free set of guitar strings to new, first-time RGC members. Join RGC at any meeting and receive a coupon valid for a free set of guitar strings at Bernunzio Uptown Music. Click here for more membership information. This offer is for new members only.
Featured Video: Giuliani La Rose
Ken Luk playing a Lehmann & Cole made copy of a Louis Panormo guitar made in 1830. The guitar is an exact copy of the original and is available at www.Lehmannstrings.com.
Latest Guitar Club News ...
Coming Soon!
July 16, 7 p.m. RGC General Meeting in t10he Red Room, 1010 East Ave.
Recent Guitar Events!
June 18, RGC Play List & 2 Short Presentations in the Wesley Room
May 21, RGC Special Concert in the Red Room
♫ A description of most RGC's past events as well as other guitar events of interest can be found on the Articles page going back to 2007.
RGC Welcomes Your Input!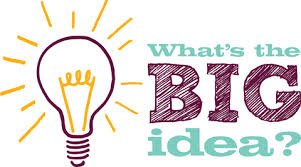 ♫ RGC welcomes your opinion and ideas for club activities! Share your suggestions or participate in planning with the Core Group by clicking on the Contact Us button on this website or print an Opinion Survey Form that you can fill out and bring to the next meeting.
more
♫ That's it for now. Keep your eyes on this website for announcements of RGC events as well as other guitar news! Send any news you may have to us that you think should be included on the calendar.
♫ See you at the next RGC meeting, Monday, July 16 in the Red Room, 1010 East Avenue!
<!— —>


Read more articles here.
UPCOMING EVENTS
Thursday, July 19
Tantalus Guitar Quartet free to ECMS Students $10 to the general public
Hatch Recital Hall
7:30 - 8:30pm
Saturday, July 21
Loren Barrigar Fundraising Concert
First Presbyterian Church, Skaneateles
7:30pm
Saturday, July 28
JAVA
Highland Bowl
6:45pm
Thursday, August 2
Dady Brothers ~ Thursdays Kids Fest
Penfield Amphitheater
7:00 - 8:00pm
Saturday, August 4
Down Home Bluegrass Jam ~ First Saturdays
Bernunzio Uptown Music
10:00am - 12:00pm
For more info check our Calendar.