Welcome to the Rochester Guitar Club!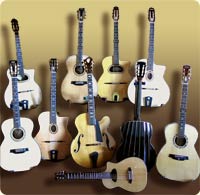 ♫ Welcome to The Rochester Guitar Club, an informal group for the appreciation and enjoyment of guitar music, lore and playing. Come on out to a meeting! They are normally held on the third Monday of each month, usually in the Red Room next to the Asbury Methodist Church, 1010 East Avenue in Rochester. You are welcome to come early and meet with fellow members.
♫ Check our event calendar to verify meeting times and locations and to learn more about guitar music events in and around Rochester as well as other guitar-related information.
Free Guitar Strings for New RGC Members!
♫ Bernunzio Uptown Music is now offering a one-time, free set of guitar strings to new, first-time RGC members. Join RGC at any meeting and receive a coupon valid for a free set of guitar strings at Bernunzio Uptown Music. Click here for more membership information. This offer is for new members only.
No events scheduled at this time.
Latest Guitar Club News ...
Coming RGC Events!
January 20, Wednesday, 7 p.m., RGC Round Robin Outreach in the Braman Room at the Penfield Library, 1985 Baird Road. If you would like to join in the fun at this event, contact Richard at rochesterguitarclub@gmail.com by the first of the year.
February 15, Monday, 7 p.m., RGC Presentation Meeting - "Gigs, with Demo Performances! by Norm Tibbils" $5 nonmembers. No Round Robin this time.
Norm says: In addition to just playing some tunes, Iím going to talk about:
Getting loopy with my looper
Making accompaniment tracks
How I learned to play the different styles that I do
Stuff I like to practice
Listening; Transcribing
The importance of singing simple songs
Arranging songs for adult students
Playing gigs in Rochester
Tons of surprise topics and opinions
MoreÖ
Recent RGC Guitar Events!
RGC Holiday Meeting, December 21.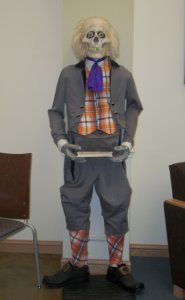 Halloween at the library
ECMS Student Ensembles with Petar Kodzas, and round robin session, November 16.
Round Robin Outreach at Hoag Library in Albion, October 27.
Presentations on the Tascam Trainer and Multitracking with Sonar 8, October 19.
♫ A description of most RGC's past events as well as other guitar events of interest can be found on the Articles page going back to 2007.



RGC Welcomes Your Input!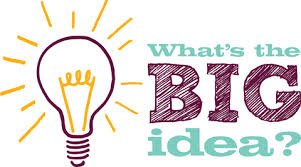 ♫ RGC welcomes your opinion and ideas for club activities! Share your suggestions or participate in planning with the Core Group by clicking on the Contact Us button on this website or print an Opinion Survey Form that you can fill out and bring to the next meeting. more
.
♫ That's it for now. Keep your eyes on this website for announcements of RGC events as well as other guitar news! Send any news you may have to us that you think should be included on the calendar.
♫ See you at the RGC Holiday meeting, Monday, December 21,in the Red Room at 1010 East Avenue!
<!— —>


Read more articles here.
UPCOMING EVENTS
Sunday, February 14
Norrm Tibbils Alternate Saturdays
La Casa Mexican Restaurant, 93 Alexander St.
6:30 - 10:00pm
Monday, February 15
RGC Presentation Meeting ~ Gigs, with Demo Performances! by Norm Tibbils $5 nonmembers
Red Room at Asbury Methodist Church, 1010 East Avenue
7:00 - 9:00pm
Saturday, March 12
Maciej and Lukasz, Polish accordion and guitar duo ~ presented by the Cleveland Classical Guitar Society
Plymouth Church of Shaker Heights
7:30pm
For more info check our Calendar.