Welcome to the Rochester Guitar Club!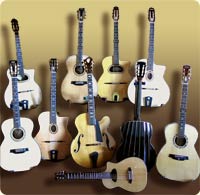 ♫ Welcome to The Rochester Guitar Club, an informal group for the appreciation and enjoyment of guitar music, lore and playing. Come on out to a meeting! They are normally held on the third Monday of each month.
♫ During the recent pandemic, meetings have been held on Zoom. Beginning June 21, we will resume in-person meetings. However, they will take place in Wesley Hall in the basement of Asbury Methodist Church at 1050 East Avenue rather than the Red Room as previously. Vaccinations, masks and distancing will be required for participation. Zoom participation will remain available until further notice. See individual calendar entries for sign-on info.
♫ Check our event calendar to verify meeting times and locations and to learn more about guitar music events in and around Rochester as well as other guitar-related information. Many events are now being held on Zoom, Facebook, YouTube, etc. Check our calendar for details.
Free Guitar Strings for New RGC Members!
♫ Bernunzio Uptown Music is now offering a one-time, free set of guitar strings to new, first-time RGC members. Join RGC at any meeting and receive a coupon valid for a free set of guitar strings at Bernunzio Uptown Music. Click here for more membership information. This offer is for new members only.
Featured Video: Mark Hanson :: "Water is Wide"
Mark Hanson will be giving a workshop for the Rochester Guitar Club on Zoom on May 17.
Latest Guitar Club News ...
Upcoming Local Guitar Events!
Monday, May 16, 12 noon - 2 p.m., Guitar Salon Showcase - A joint guitar society collaboration (Madison WI - Buffalo NY - Norfolk VA - Tallahassee FL - Rochester NY) See calendar entry for sign-on details.
Monday, May 17, 7:00 p.m. - 9:00 p.m., Rochester Guitar Club Presentation with fingerstyle guitarist, Mark Hanson on Zoom. See calendar entry for details.
Saturday, May 22, 12:30 - 3 p.m., Rochester Mandolin Orchestra Rehearsal at Tom's house. See calendar entry for details.
♪ Watch this space for updates! See individual calendar entries for sign-on info and other details.
Recent Guitar Events!
February 15, Round Robin Meeting Play List on Zoom.
January 18, A Half Century of Guitar Repair, Play List & Notes on Zoom.
December 21, Holiday Meeting Play List on Zoom.
♫ A description of most RGC's past events as well as other guitar events of interest can be found on the Articles page going back to 2007.
Other News in the Guitar World!
It's happening. Live music returns to The Little in May and June!
"A Little Night Music" debuts Sunday May 16, and runs continuously with concerts on Sundays and Wednesdays through June 16. Click here for
more info!
Pandemic Blues Improv - Sungmin Shin (guitars)
Here is a recording from ECMS Jazz Faculty for your listening:
Warm Welcome (from Serve and Volley) by Bob Sneider (guitar) and Paul Hofmann (piano)[skip ads]
I wanted to take a moment and share this new video with you. I've been working hard this summer on getting better with using my home recording studio since most live performances have been cancelled for the time being. This is my first project with some of the new updates I've made to my studio. I hope you enjoy it!
Pandemic Blues Improv - Sungmin Shin (guitars)
Guitar on Line!
♫ Here is some information on guitar events currently on line.
Hochstein in the News ...
Did you miss the Celebration event last year on April 5th or WXXI's amazing radio broadcast "The Hochstein School, 100 years in the making?" No worries! listen in now!
Acoustic Guitar Magazine features RGC member Kinloch Nelson in a half-hour video.
RGC Welcomes Your Input!
ou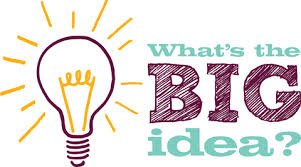 ♫ RGC welcomes your opinion and ideas for club activities! Share your suggestions or participate in planning with the Core Group by clicking on the Contact Us button on this website.
♫ That's it for now. Keep your eyes on this website for announcements of RGC events as well as other guitar news! Send any news you may have to us that you think should be included on the calendar.
♫ See you at the next RGC Meeting on Zoom at 7 p.m., Monday, May 17. Signon information is in the calendar entry!
♫ Stay well; be happy, keep plucking!
Read more articles here.