Welcome to the Rochester Guitar Club!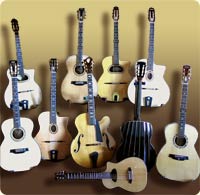 ♫ Welcome to The Rochester Guitar Club, an informal group for the appreciation and enjoyment of guitar music, lore and playing. Come on out to a meeting! They are normally held on the third Monday of each month, usually in the Red Room next to the Asbury Methodist Church, 1010 East Avenue in Rochester. You are welcome to come early and meet with fellow members.
♫ Check our event calendar to verify meeting times and locations and to learn more about guitar music events in and around Rochester as well as other guitar-related information.
Free Guitar Strings for New RGC Members!
♫ Bernunzio Uptown Music is now offering a one-time, free set of guitar strings to new, first-time RGC members. Join RGC at any meeting and receive a coupon valid for a free set of guitar strings at Bernunzio Uptown Music. Click here for more membership information. This offer is for new members only.
Featured Video: Jordi Savall
How about a little bit of Renaissance Spanish music? Here's the great Catalan early music specialist Jordi Savall performing "Las Folías," a set of variations based on the common early music chord progression along the lines of i-V-i-bVII-bIII-bVII-i-V / i-V-i-bVII-bIII-bVII-i-V-i. If you don't follow that notation, don't sweat it, just enjoy the beautiful music.
Latest Guitar Club News ...
Coming Soon!
Mar 18, 7-9 p.m. RGC Meeting in Wesley Hall located in the basement of Asbury Methodist Chuch, 1050 East Avenue - Bring a guitar and a tune or two! NOTE TEMPORARY CHANGE OF VENUE!
Mar 23, 1 - 2:30 p.m. Mando! Mando! Bernunzio's
Guitarists! if you or any of your friends are also closet mandolin players, we'd love to have you join us for this new monthly gathering at Bernunzio's Uptown Music. We're looking for mandolins, mandolas, mandocellos, octave mandolins, guitars and basses.
If you contact me, I'll send you a link to several scores that we will play as a group at Bernunzio's. Contact We will meet the fourth Saturday monthly.
March 24, noon, Guitar Salon at Java's.
April 6, 8-10 p.m., RGC member, Kinloch Nelson ~ A new Kinloch Nelson CD/Vinyl LP: "Partly On Time" - Unreleased Recordings 1968-1970 Record Release Concert at the Bop Shop.
April 7, 7-9 p.m. Classical Guitar Night at the Little Theatre Cafe.
Recent Guitar Events!
February 18, RGC Round Robin Play List in the Red Room
December 17, RGC Holiday Round Robin Play List in the Red Room
November 19, RGC Round Robin Play List in the Red Room
♫ A description of most RGC's past events as well as other guitar events of interest can be found on the Articles page going back to 2007.
Interested in playing in a guitar ensemble?
Eastman Community Music School is looking for guitarists to expand the adult guitar ensemble. If interested, please contact Richard using the Contact button on the RGC website! Watch for upcoming May RGC Meeting details!
Requirements:
good reading skills
time for regular practice, weekly rehearsals and occasional performances
classical guitar with nylon strings
tuition to ECMS
permission of instructor, Prof. Lynn McGrath
RGC Welcomes Your Input!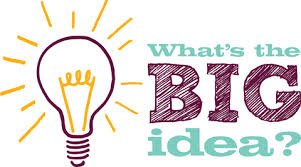 ♫ RGC welcomes your opinion and ideas for club activities! Share your suggestions or participate in planning with the Core Group by clicking on the Contact Us button on this website or print an Opinion Survey Form that you can fill out and bring to the next meeting.
more
♫ That's it for now. Keep your eyes on this website for announcements of RGC events as well as other guitar news! Send any news you may have to us that you think should be included on the calendar.
♫ See you at the RGC meeting, next Monday, March 18 in Wesley Hall located in the basement of Asbury Methodist Church, 1050 East Avenue!
<!— —>


Read more articles here.
UPCOMING EVENTS
Thursday, March 21
Old Timey Jam ~3rd Thursdays, 6:30PM, FREE
Bernunzio Uptown Music
6:30 - 8:00pm
Saturday, March 23
Mando, Mando! ~a Mandolin Gathering, Free!
Bernunzio Uptown Music
1:00 - 2:30pm
Saturday, March 23
JAVA ~Benefit Concert
Calvary St. Andrews
7:00 - 9:30pm
Sunday, March 24
Guitar Salon Join us for good music & coffee!
Java's
12:00 - 2:00pm
Thursday, March 28
Java
Little Theatre Café
7:00 - 9:00pm
For more info check our Calendar.